What: Dorkbot, but more special than usual…
Who: Please read below 😉
When: Saturday September 20th 2014, 19:00 PM
How: As always but this time in a shorter, more performative format!
Where: In Hangar
PLAY YOUR MOOD V2 by MARCEL FARRÉS
Some say the cornerstone of the new music industry are the recommendation systems, and there is some truth in it: Genre tags fall short and give vague results, recommending systems that use a social algorithm (aka what our friends listen to) doesn't have to be specially relevant: your mom and your heavy metal friend from high school are also on Spotify and you don't have to necessarily share their tastes. Deep down, what the majority of us like is the music that goes along the million moods we experiment throughout the day.
One of the things where there is currently more experimentation is on the music recommendation and playlist generation based on emotions, and here's where lies the work of Marcel Farrés: Play Your Mood.
Play Your Mood uses Enobio to detect brain activity, extract excitement levels to measure them in real time to define our mood. The best of it all is that it also works the other way round: Playlists based on a particular emotion can be generated to change the mood we are into.
The first version of Play Your Mood was created during Music Hack Day 2013 in Barcelona. Version 2 is part of Marcel's Senior Thesis and is supported by MTG Stralab and KiiCs project
For further info you can go here http://marcelfarres.wordpress.com/projects/
And here: https://www.hackerleague.org/hackathons/music-hack-day-barcelona-13/hacks/play-your-mood
Marcel Farrés is an engineer specializing in musical and audiovisual technology. http://marcelfarres.wordpress.com/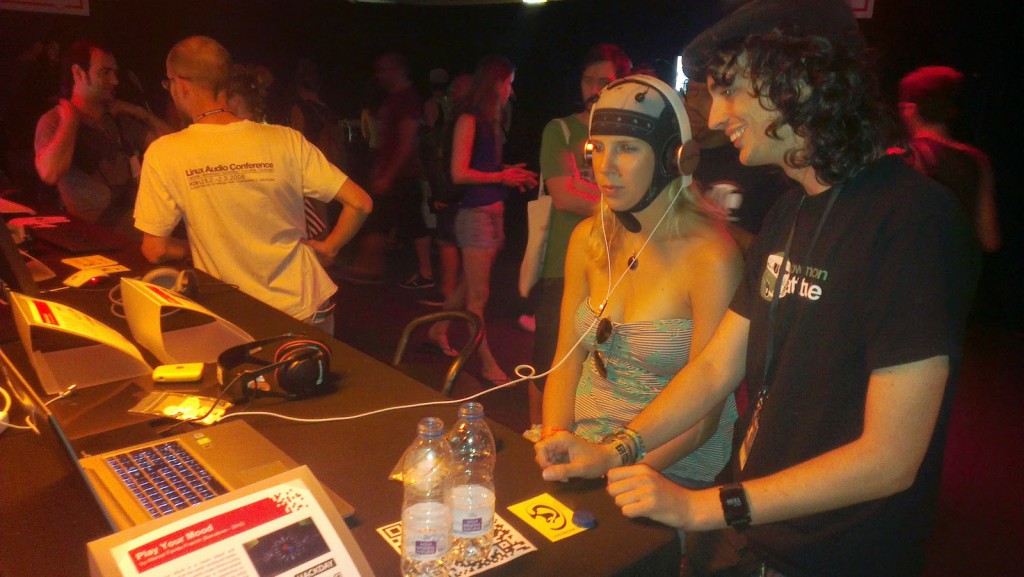 GOTTAR by YEMA
Gottar is a project where dance, performance, music and theater get together with interactive technology. It is a semi-secuential and non narrative show, where artists interact in real time with sound, light and video through motion capture using sensors.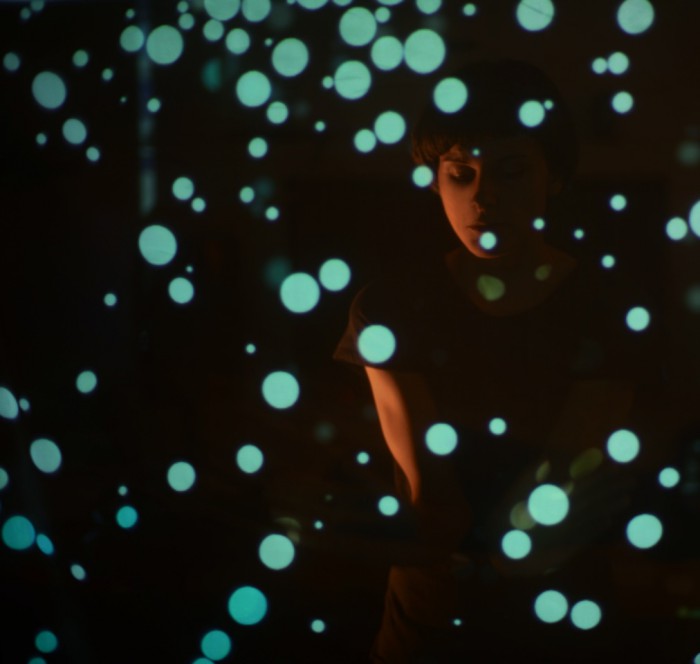 Gottar is born within Yema, an experimental design laboratory that specializes in building new musical and visual instruments based in interaction and motion, and developing man-machine interfaces where artists can find new constructive possibilities.
The Government of Ciudad de Buenos Aires declared this project of cultural interest, and it is supported by the Spanish Embassy through the Centro Cultural de España in Buenos Aires.
Yema are Patricio Rivera, Romina D'Angelo, Mateo Ferley Yael and Roger Delahaye
For further information:
Facebook: www.facebook.com/yemalab
About Gottar: https://vimeo.com/86205851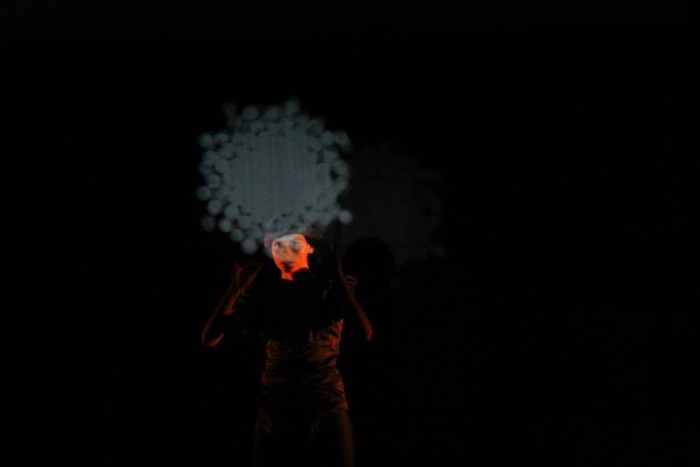 About the group:
Romina D'Angelo (www.rominadangelo.com). She is a dancer, choreographer, drummer, actress and teacher. She studied in the USA and was part of the groups Fuerza Bruta and Choque Urbano. She does works that based on the research on the relationship between motion, sound and image
Patricio Rivera (www.patriciorivera.com).
He has a masters degree in Business Administration by the University of el Salvador and Deusto (Spain). He is a director of photography, audiovisual producer and an artist. He teaches photography at the Palermo University. He received a grant from the Fondo Nacional de las Artes in 2010, he was selected at the Salón Nacional de Fotografía in 2012. For 8 years he directed Qualia Interactive a company dedicated to the development of interactive platforms. In the Maker movement he develops experimental projects in the fields of electronics, robotics and 3D printing using preferably open source technologies.
Roger Delahaye. He is a composer, producer, multi instrumentalist, sound designer and DJ. He was musical director on the swedish contemporary dance company NorrDans and currently he is working in two experimental and electronic projects: POLTAMENTO y TELESCUELA TECNICA, where he explores the possibilities of sound of DIY electronic and electromechanical instruments and how they interact with the language of improvisation.
Mateo Ferley Yael. He studied sound engineering. Currently he is doing Technological Design studies. He is a free hardware and electronics enthusiast. He is part of the collective Wazzabi, a space for hacking and free culture. Currently he is a maker space startup consultant in Latin America.