A partir de les 19:30 a Hangar
Tecno Aranya de Mechanical Seeds
Companyia d'art fundada el 2017 per Pau Jurado i Llorenç Guardia. El seu propòsit és crear performance a través d'escultures cinètiques motoritzades que interactuen amb l'espectador com la seva primera peça, "Tecno Aranya". L'objectiu d'aquesta companyia és la de crear peces mecàniques que imiten moviments naturals i que donen la sensació de ser éssers vius.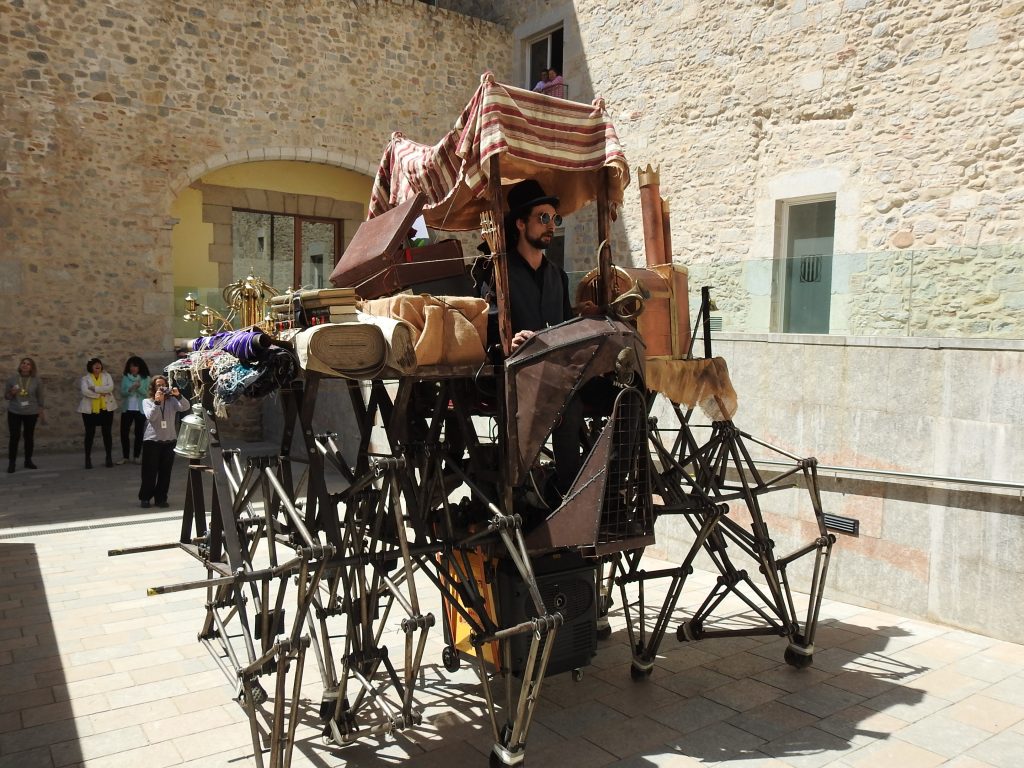 Tecnologies per les ràdios locals i comunitàries
Guifipedro de Guifinet i la Xarxa de Ràdios Comunitàries de Barcelona (XRCB) explicarà perqué és important i com apostar per la descentralització, la federació i les tecnologies post-internet.
Com es parteix d'una ràdio de ràdios com xrcb.cat (un wordpress customitzat) per obrir camí cap a la descentralització i autonomia amb retroshare.cc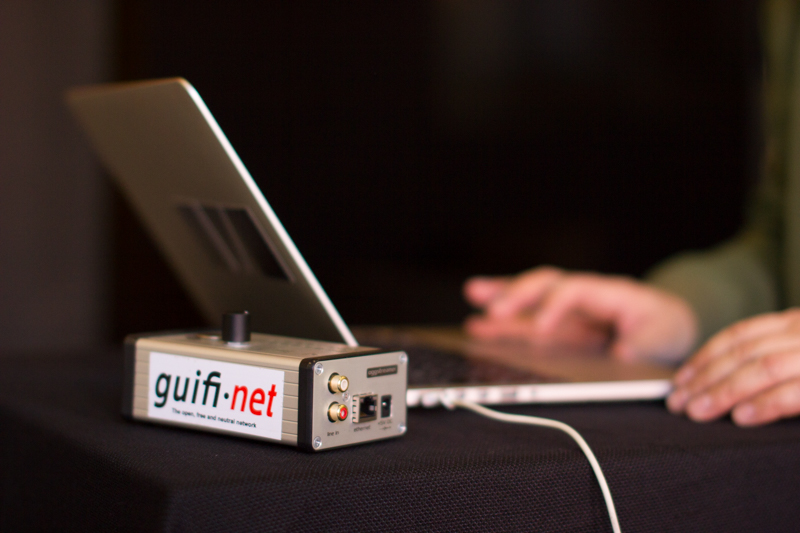 Routing in the Dark
Projecte de recerca artística sobre la transformació material dels objectes en infraestructures connectives, caixes negres i dispositius de navegació que pren com a punt de partida els fluxos de dades en les xarxes de telecomunicacions com a material escultòric.
A partir d'una sèrie de routers programats per a navegar amb TOR es proposen formes de navegació estranyes que exploren les possibilitats tecno-poètiques de connexió en relació al territori, les infraestructures i les seves temporalitats.
Mario Santamaría (Burgos, 1985) treballa a través d'una àmplia gamma de mitjans, utilitzant sovint fotografia, vídeo, performance, llocs web i intervencions en línia.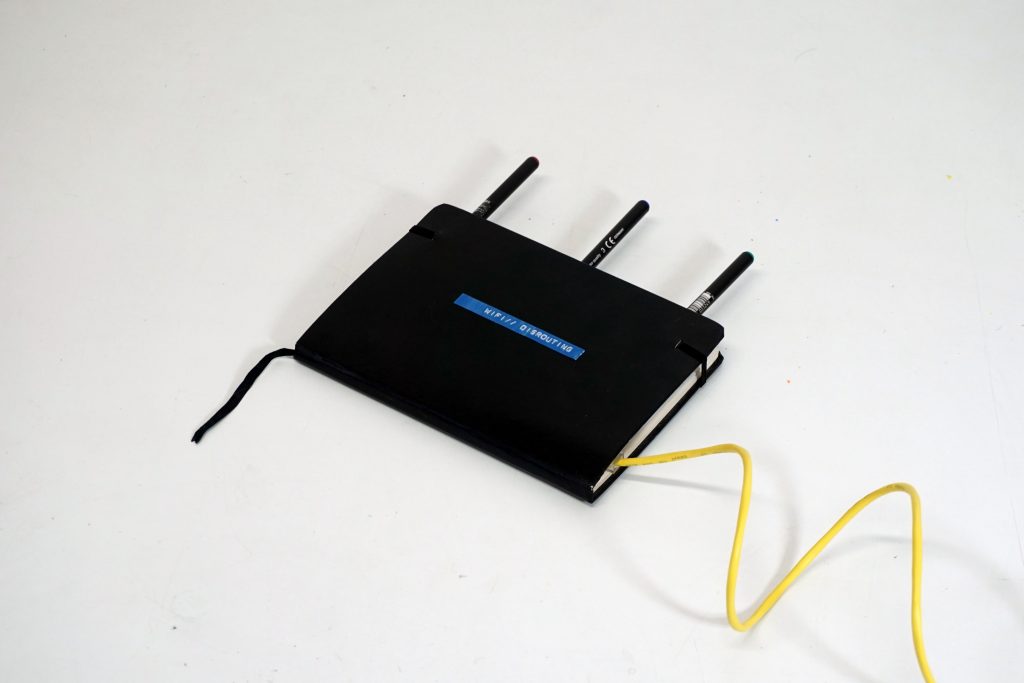 Joana Moll
El llibre "La vida, lliçons i regles per a l'èxit de Jeff Bezos" es va comprar en Amazon el 17 de juny de 2019. Per a poder comprar el llibre, Amazon va forçar al client a passar per 12 interfícies diferents compostes per enormes quantitats de codi. En conjunt, es van poder trackejar 1307 peticions diferents cap a tota mena de scripts que equivaldrien a 8724 pàgines de codi imprès i 87.33 megues d'informació.
El model de negoci de Amazon s'enfoca obsessivament en el comportament del client, la qual cosa requereix un seguiment continu del comportament de l'usuari per ampliar la seva monetització. Així els 87.33 megues de codi responsables de trackejar l'activitat de l'usuari que van ser involuntàriament descarregats pel client a través del navegador, van posar en marxa la principal estratègia de fer diners de Amazon.
A més, tota l'energia precisada per a carregar tota aquesta informació es va carregar eficientment sobre el client, que va assumir, no tan sols part dels costos dels processos de monetització d'Amazon, sinó també una porció de la seva petjada mediambiental.
La peça narra el camí del client a través del laberint d'interfícies i codi que van permetre comprar el llibre de Jeff Bezos, i contemplar al mateix temps el cost energètic que inevitablement va pagar el client de Amazon.
Joana Moll és artista i investigadora el treball de la qual explora de manera crítica la manera en què les narratives postcapitalistas afecten l'alfabetització de les màquines, els humans i els ecosistemes.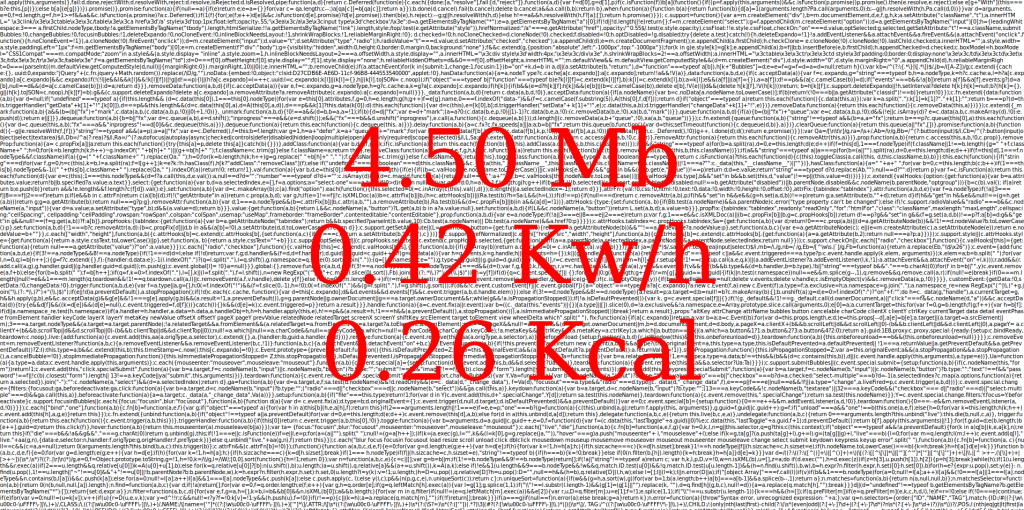 AoT Bots : Sonic Automats per Xavi Manzanares
Autòmates Sònics amb plataforma (RaspPi) i programació generativa (Pd-L2Ork)
Dispositius 'stand alone' auto-generadors de diversos gèneres electrònics, en funció del model ( Drone / Techno / Abstract , etc ).
Fruit del procés de la beca de recerca al lab d'interactius Hangar 2018, s'arriba al concepte Autonomy of things AoT com a marc crític en vers al fenòmen Internet of Things, on els Sonic.Automats resulten exemples concrets lúdics d'AoT*.
*L'AoT (Autonomy of Things) proposa l'autonomia dels dispositius tecnològics en les dimensions funcionals, programàtiques i energètiques (d'auto-alimentació).
En altres paraules que qualsevol dispositiu pugui funcionar per si sol, com a resposta en vers als abusius monopolis energètics dins l'escenari de la emergència climàtica actual.